Google+, known over the past 7 years as the social media arm of the massive Google industry, is no longer be available as a social media platform as of April 2, 2019. Google had originally hoped to compete with other social media platforms, such as Facebook. Unfortunately, it's estimated that only 10% of the current users were somewhat active. After having 300 million active users reducing down to 100 million, that left very few active. For Google, it no longer made sense to keep putting resources into the platform.
What This Means for Current Business Users
Originally, setting up your business directory started with creating a Google+ social media account. For some time now, Google has been making the transition to new users by having them directly set up a Google My Business account. From now on, you will be able to view all your directory information, customer reviews, posts and photos through the Google My Business Dashboard. It's important to understand that none of your reviews or ratings have been lost!
Google Posts
Google Posts, a relatively new feature through GMB, help local businesses connect with their current and potential customers on Google search and maps. These posts allow businesses to share news, events, offers, products and more directly on their business listing.  It's important to note that posts do expire after a week, so you'll need to keep updating them. There is an exception to this: event posts. If you post an upcoming event to your GMB listing, that post will be removed after the event date.
How to Create Google Posts
First, log into your GMB dashboard with your username and password. If you have multiple locations, click on the one you would like to manage. Your dashboard should look something like this: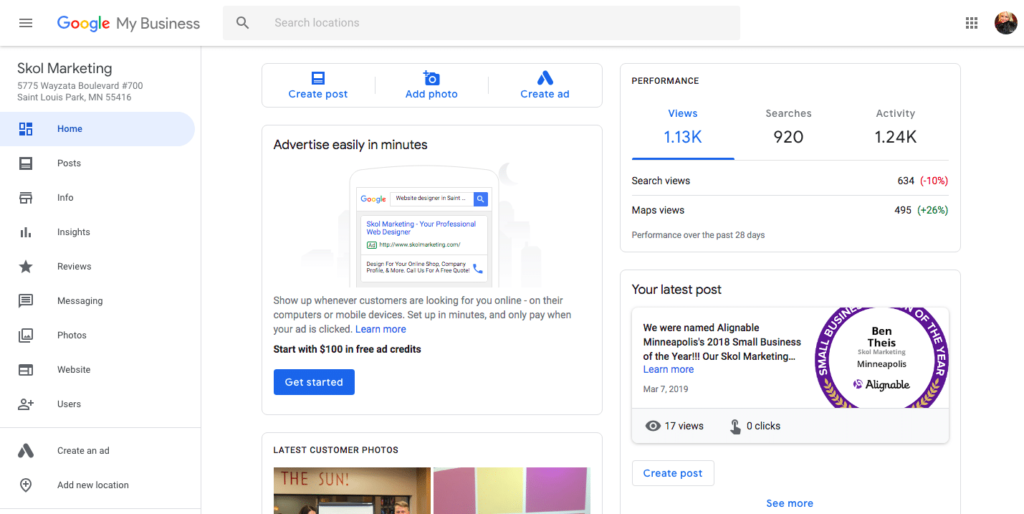 Create a post by clicking "Create Post" or clicking on "Posts" from the menu. This will bring up your post composer, which allows you to add text, photos, videos, events, offers, and a button to your post: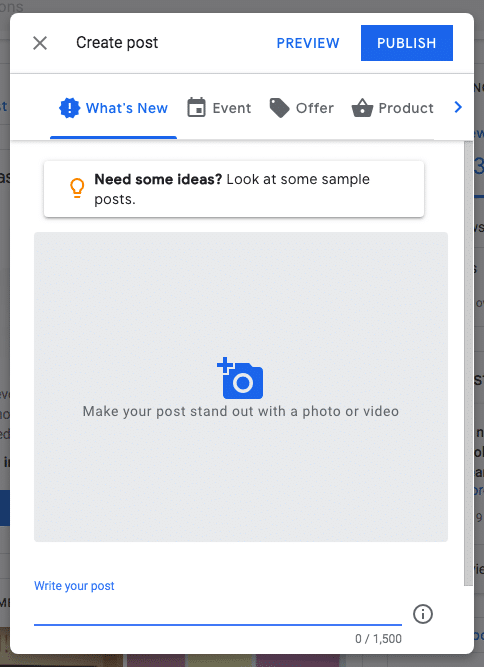 You can preview and publish your post here. Once published, you should see your post on the local panel on web search and Google Maps: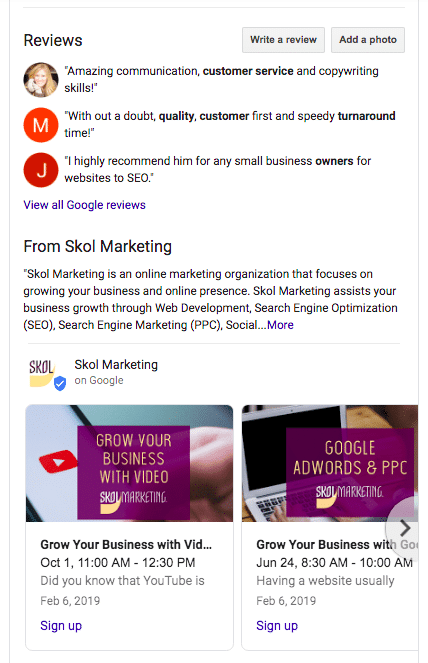 The important takeaway from all of this is to understand that your local listing (including any customer reviews and business information) will not be lost in this transition, and we highly recommend creating some Google Posts!
If you have any questions about making the transition, please don't hesitate to contact the Google experts at Skol Marketing at info@skolmarketing.com!